---
Jackpot winner gets denied a £1.7 million pay day!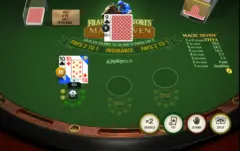 Little did Andrew Green know that his £100 deposit at Betfred in January 2018 would cause such an uproar. He settled down to play his favourite Blackjack table game via the Betfred app on his mobile phone. After little more than six hours of play he hit the jackpot worth £1.7 Million on Frankie Dettori's Magic Seven Blackjack. However, joyous celebrations should turn sour within days as the bookmaker refused to pay out the win, claiming a glitch in the software.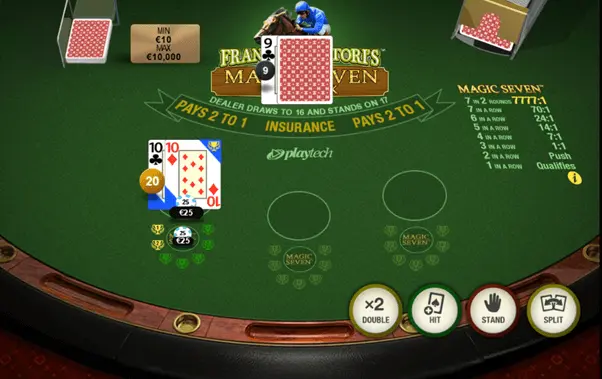 Frankie Dettori's Magic Seven Blackjack is special form of Blackjack where players can place a side bet on hitting cards marked with a trophy. Each game round producing minimum one marked card on the player or dealer side will add to the tally until the maximum of seven in row, which will pay 70 times the stake. The side bet is lost when no marked card is dealt in a game round. The kicker is though to hit seven in row within a single game round as that will award the jackpot pay of 7,777 times the stake. Odds are very low to hit the jackpot, but it has been achieved numerous times in the past.
Understandably, Mr Green from North Hykeham in Lincolnshire went to his local pub to celebrate the once-in-a-lifetime win and spend over £2,500 with his family and friends. Plans to spend the big money were also made in expectation to see the £1.7 million hit is bank account in a matter of days.
But Betfred seems to have had other plans. Five days after the epic win, they contacted Mr Green to inform him that his win was void due to a glitch in the games' software. But they offered him to pay for the pub celebrations plus £60,000 as a goodwill gesture. The offer came with a non-disclosure agreement Mr Green would have to sign once he accepted it, which would not allow him to speak about the win in public.
Naturally, he declined the offer and insisted on having his win paid in full. Instead, he consulted with his lawyer, especially since Betfred has a history of previous declined payments due to problems with their games. In a preliminary court hearing on 19th November 2018, Betfred outright refused to show evidence of the software malfunction, stating the game operator Playtech could not be forced to hand over the data for Mr Green's win.
The case will now make its way through the courts and one can only hope Mr Green will celebrate again at the end of the meanwhile 11-month saga to get his jackpot win paid.