---
Are Online Casinos and Bookmakers Safe?
Everyone gambling or placing a bet online will have thought whether it is safe to do so at online casinos or bookmakers. The answer is a clear yes for most establishments including those on our comprehensive list. We use a stringent vetting process to separate the wheat from the chaff and those failing are never going to be advertised at GMBLRS unless they make substantial changes. Naturally, the fast-growing online gaming market attracts dishonest and in some cases, downright corrupt operators but they are usually caught rather rapidly and tossed to the rogue list. Longstanding operators who have been around for a long time and have amassed large players bases are a good sign that they can be trusted to treat their players fairly and offer a safe and secure gaming environment.

Reliable operators have clear Terms & Conditions
Naturally, the operators have different rules and terms that are written to protect the operator and the player. Understanding the basic rules and not trying to abuse casino and bookmaker offers will make sure that your gaming experience goes without a hitch. Clear violations like using the bonus money to stack free spins features in slots or to bet on insurance bets will be detected by the operators and sanctioned accordingly. It is a different story if such things are done accidentally. Generally, reputable operators will investigate and make a decision on a case by case basis. In either case, breaking the terms will give the casino the opportunity to confiscate your winnings.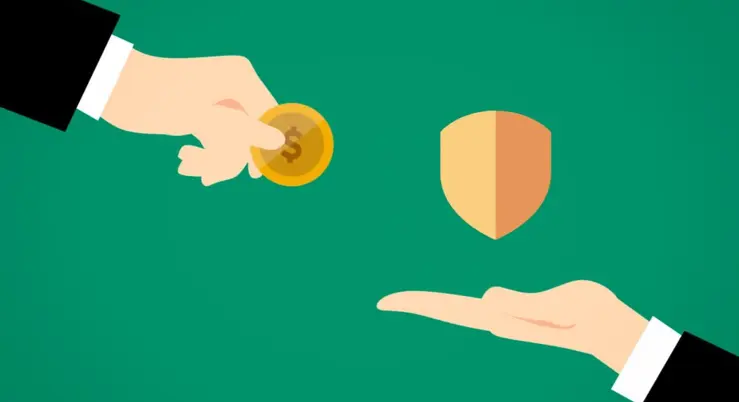 The most common bonus terms you need to be aware of when it comes to casino bonuses are the maximum allowed bet, the maximum withdrawal limit, restricted games and wagering requirements. Stacking bonus features or lowering bet sizes significantly after a big win should be avoided at all cost. In sports betting, you should always pay attention to the minimum odds required, the number of bets as well as the bet limit. Further, withdrawing your money before a bet is completed is usually frowned upon or not allowed at all.
All seems complicated and distressing when you start gambling with bonuses, leading you to think that the smallest accidental break will see you losing your potential winnings. There is nothing to worry if you play at our trusted casinos and bookmakers. Stay within the rules without any major breaks and you will be paid. More unreliable operators might take action on the smallest possible infringements but not those listed on our site. You could, of course, avoid all the stress by playing without bonuses. What you win is then all yours without having to think about all the extra terms.

Are Internet Casino Games Reliable?
The second biggest worry online gamblers have is whether casino games are fair and reliable. The subjective impression that they might not be, comes up rather quickly if you have a big losing session but rest assured someone else playing it in a different part of the world will score a big win. That is just how it goes with games of chance. You could be at the receiving end in your next session and walk away with a nice profit. In short, casino games will always pay out as the average RTP advertises but it might not be always you hitting the big wins.
All games at an online casino are supplied directly from the game provider servers, such as NetEnt or Big Time Gaming. Hence, the casino is merely handling the betting transactions without any interference whatsoever. They simply send your bet request to the relevant server and deliver the result to your screen. The game providers do not know who is sending the bet request, they simply call up an RNG number and send the result back to the casino. This ensures that there can be no interference in your gaming and all your results are random. There are of course some rogue players in the market offering copied games but they are usually detected pretty quickly, resulting them losing their licence and business. Plus the gaming authorities require regular audits of the casino operators to ensure the games run as designed.
Some developers, such as Play'n Go, Red Tiger Gaming or Pragmatic Play, offer their games with different RTP (Return-To-Player) settings. Casinos can choose which setting they want to offer their players, e.g. the all-time classic Book of Dead is offered with 96.21% and 94.21%. Both versions are certified whereas the latter will lead to shorter playtime as it returns less to you in the long run. We strongly recommend to always check the help files to find out which version you are playing.

I suspect the site is cheating – what to do?
It is highly unlikely that you will encounter such behaviour when playing at our vetted casinos and bookmakers. However, should you come across a site where you suspect cheating or they refused to pay out what appear to be legitimate winnings, then your first port of call is their live chat. Make your case as clear as possible and try to find out what the reason is for their decision. If you cannot come to an amicable solution, you can always ask through our site as we have contacts at all listed operators. Should we fail too to resolve your case, you can approach the regulating authority such as the MGA or UKGC, alternatively the operators will list an ADR (Alternative Dispute Resolution) entity in their terms.
The licence of an operator is one of the most important criteria when you are about to select your next casino account. MGA, UKGC, DKK, Swedish Spelinspektionen, Gibraltar and Alderney are some which are reliable regulators who will issue licenses only to legit gaming and betting sites. Reputable operators will always display their licence at the bottom and a click on the icon will lead you to the relevant regulator page where you can check that the licence is still active.
Lesser-known regulators such as Curacao or Costa Rica are mostly not trustworthy, and we rarely accept such sites at GMBLRS. There are a few, especially casinos and bookmakers who accept Bitcoin and other cryptocurrencies, which are reliable and safe to play at although they have a weak licence. This is always highlighted in our reviews and we add them to our list only after they have passed our stringent tests.
As a final note, the players in our community have made thousands of deposits and withdrawals at our listed operators and are the best proof whether a site is legit. Anything negative will be mentioned in our community and member comments. Occasionally, there have been unclear cases which have been resolved by mediation. Remember not to put money in places that have lots of unresolved complaints and always make sure to read our reviews.
Beginner Guide
The Book of GMBLRS