---
What Is a Non-Sticky Bonus and Where to Play Them?
Any regular or recreational online casino player has most probably come across the term Non-Sticky Bonus lately, often wondering what it actually means. It is regularly displayed in adverts or on streaming channels without much explanation. Reason enough for us at GMBLRS to take a closer look at what it stands for and why these bonuses are a great choice for all players who use casino bonuses and even for those who loath them.
We at GMBLRS love bonuses and especially the non-sticky variant. Thus, we scour the world wide web on a daily basis to find the best deals for our members and readers. The fruits of our searches are shown below in the list of top casinos with the best non-sticky bonuses. Remember, they can be very valuable for the player. Browse through our listing and read the reviews for each casino if you need more details before deciding to sign up or claim one of the bonuses.
What Does Non-Sticky Bonus Stand for?
Veteran casino players might be familiar with the opposite terms called Sticky Bonus. Generally, it means that a bonus cannot be withdrawn once the wagering is completed. Instead, the bonus amount will be deducted from your balance once you submit a cashout. There are various forms of sticky bonuses where any amount in excess of the bonus can be withdrawn, e.g. the bonus amount is deducted from your withdrawal amount. In other cases, sticky bonuses are removed from your balance once the wagering is completed.

Sticky bonuses are relatively rare these days with their counterpart becoming the common variant over the years. In a logical sense, non-sticky bonuses would be the exact opposite, e.g. that the bonus amount will be converted to withdrawable cash once the wagering requirement has been met.
More recently, however, the term Non-Sticky Bonus has been used with a different meaning. We at GMBLRS would call it a 'forfeitable bonus", where your cash balance is separate from your bonus balance. Players will start their session with their own money first and should they hit that mega win, they can head instantly to the banking lobby to forfeit the bonus and withdraw their winnings. Should players deplete their cash balance, then they will dip into their bonus balance. All bets and potential winnings are then considered bonus money until the wagering requirement is completed. Thus, the currently surfacing term "Non-Sticky Bonus" is exactly the same as the previously familiar name "Forefeitable Bonus".
Please note that all our bonus offers will have a marking to highlight whether they are forfeitable/non-sticky or not. However, just to stay in line with the recent developments, we will start using the term non-sticky bonus more often. Just remember that forfeitable and non-sticky means the same for a bonus. Here a brief overview on how we will refer to bonuses in future:

Non-Sticky Bonus: Is the same as a forfeitable bonus. Your own money is not tied to the bonus and the wagering requirements, meaning you can withdraw any cash balance at any time as long as you have not touched the bonus funds.
Sticky Bonus: All bonuses where your cash balance is tied to the bonus and wagering must be completed before you can withdraw your money and any potential winnings.

Sticky bonus treats tie your own money to the wagering requirements, non- sticky bonuses will not

If you want to read more about the different types of bonuses and wagering, we recommend reading a previous article Casino Bonuses – Deposit Less and Play Longer at Online Casinos. It is written with forfeitable bonuses in mind, hence, will give you more general information about the kind of bonus.
Why are Non-Sticky Bonuses Beneficial for the Player?
Usually, a good part of players love to take bonuses and many more would actually like to do the same, but seemingly impossible wagering requirements can be daunting. A big win while still grinding through the bonus might not necessarily lead to a cashout as there could be nothing left of it once the wagering is completed. Taking a sticky bonus can be a stressful time, especially when you hit a mega win right at the start as the usual rollercoaster of a gaming session will have you guessing whether you have anything left from the win in the end and worse, you might lose your deposit as well.
Non-Sticky Bonuses are the proverbial cure for the dilemma and for players who want to enjoy the extra bonus funds without being tied down or having the feeling that the strict wagering requirements will ensure they also lose their own deposit. Worth noting is the fact that sticky bonuses are still worth taking but require more patience and nerves while withdrawals are rarer but possibly bigger if they hit that mega win on the final stretch of the wagering.
However, non-sticky bonuses are still the preferable variant as they do not tie the player's money to the bouns and they are free to withdraw at any time as long as they have not dipped into bonus funds. If you have read the linked article above, the ways on how wagering is counted can be different, e.g. bets with all funds or just bonus funds contribute,  but the main message is that your own money will always remain yours as a separate, non-sticky share of your balance.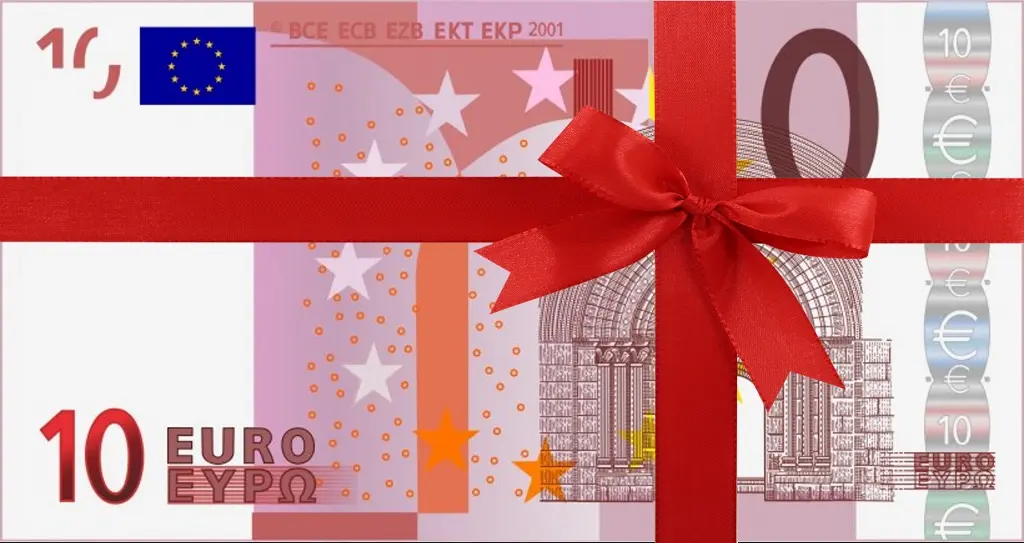 All non-sticky bonuses, large and small, are lucrative because they do not tie in your cash funds.
Let's go through an example – 100% non-sticky bonus of €100 with a wagering requirement (WR) of 40x for the bonus – giving you a total balance of €200. You start playing on Book of Dead with €2 bets and the bonus feature triggers as your balance approaches but is still higher than €100. At the end of the round, your balance is €650, of which €100 is the non-sticky bonus and €550 are your cash funds. Many times with a sticky bonus this moment would not necessarily be a time to celebrate as you still have to complete the WR. But due to the non-sticky form of the bonus, you can simply head to the banking lobby, forfeit the €100 bonus amount and cashout a nice sum of €550.
Should you, however, as it happens in many cases, deplete your cash balance, then without a bonus your session would end.  At this point, the non-sticky bonus is like a second chance balance where you can try to meet the WR and still cash out a potential profit. Hitting now the above-mentioned win might not lead to such a big celebration but without the bonus, you would not have been playing at all to actually see the win rolling in. You can now concentrate on the wagering and you might still walk away with a nice cashout, which might be lower but any cashout always better than none at all.
Where Can You Play Non-Sticky Bonuses?
Non-Sticky Bonuses are available in a wide variety of casinos, in fact, all bonuses at UK casinos are non-sticky as per the regulations. However, not everyone outside the UK is receiving such offers. We aim to highlight casinos on our lists where the bonuses are non-sticky. Please not that in many cases on our site, in articles or reviews we refer to non-sticky bonuses as forfeitable bonuses. Some of the gaming sites offering non-sticky bonuses are Boom Casino, Caxino or Mr Green.
Let's Play

Your GMBLRS Team
Casino Guide
The Book of GMBLRS